5 Reasons To Love Nutri Balls
Ever stuck for something tasty, nutritious and lunch-box friendly?! Fear not friends, Good4U has gotcha covered. We have done extensive research to identify what kids (and parents) want from a healthy snack and we reckon we have cracked it. Introducing BRAND NEW 'Nutri Balls'!! These portion controlled snacks are made from milled seeds and freeze-dried fruit and come in two delicious flavours.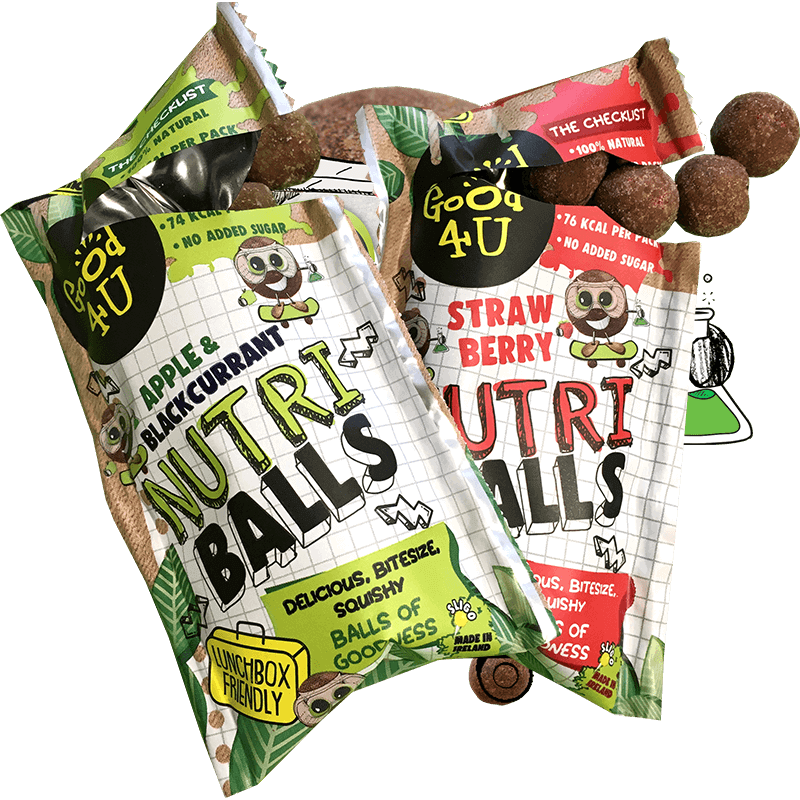 Here is 5 reasons why kids and parents are going to LOVE these brand new healthy snacks:
1)  These Nutri Balls are portion-controlled for children! All Good4U products are made developed by our Dietitian Shelley and our fabulous, innovative Product Development Team and Nutrition Team. It takes time, research and lots of trial to create the perfect, nutritious snack but it's worth it in the end!
2)  They are lunch-box friendly! Good4u products are all nut and gluten free so they are perfect for adding to those lunchboxes. Plus, they are available in multipacks of 5 – one for every day of the week!
3) They really are healthy. No.. really. We only use natural ingredients and absolutely no added sugar. They are naturally sweet from the fruit inside and are high in fibre to help keep our digestive systems healthy. They also contain 21% of a childs RDA for calcium. So yes, they really are healthy!
4) They taste AMAZING! See, we let the kids decide and we had our own panel of expert tiny tasters to determine which flavours were out and which were in. Our expert tiny tasters decided that Apple & Blackcurrant flavour and Strawberry flavour were the way to go so that is exactly what we have created.
5) We provide a lot more than just the snack. Good4U are proud to provide nutritional information to kids and to parents through our BRAND NEW website, social media channels and through our nutrition service offered to schools and businesses across Ireland.
What are you waiting for? Grab them now in Tesco stores nationwide!!