Top 7 School Night Cooking Hacks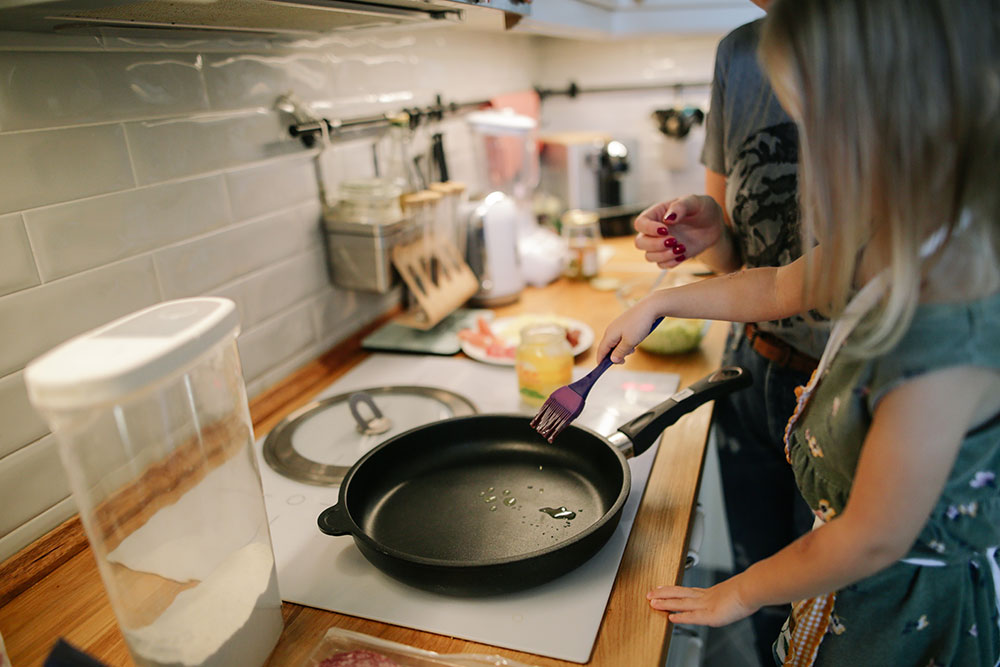 Having dinner ready every evening isn't always easy, especially at the start of the school year when you're trying to get the hang of your routine again.
Check out these 7 top tips that should make life a little easier…
1.Keep your kitchen well stocked: Always keep staple ingredients on hand and you'll find it much easier to throw together a balanced meal quickly. The same goes for flavour, ensure you have all of your favourite seasonings and spices in the cupboard to add that something extra to the simplest of meals.
2.Plan, plan, plan: 6pm on a weeknight is not the best time to try and figure out what to cook for dinner that day. Make a list once a week so that you know what to buy/ take out of the freezer in advance.
3.Cook everything at once:The freezer is your friend! Take a few hours at the weekend and batch cook your proteins or grains for the week so that they can go in the freezer. You can even divide pre cooked meals up into individual portions, meaning all you have to do is reheat each one when you get home from work.
4.Go for frozen veg: Frozen veggies quick and easy to cook and there is very little difference in the nutritional content of frozen vs fresh.
5.Try an all-in-one: Not only are one-pot meals like beef stew or your favourite chili easy to make, but you'll also use fewer pots and pans, which means less clean-up.
6.Go high-tech: Whether it's a pressure cooker or a slow cooker, find one that you like and watch as cooking meals comes down to plugging it in in the morning and coming home to dinner on the table in the evening.
7.Plan Leftovers: When possible, make a double batch of your meal so you can have dinner tonight and a second batch to freeze for another night. Chicken stir-fry can be used for wraps the next day. A large batch of Bolognese can be used to make a super quick lasagne the following day.
Good Luck :)