Apple & Oat Breakfast Muffins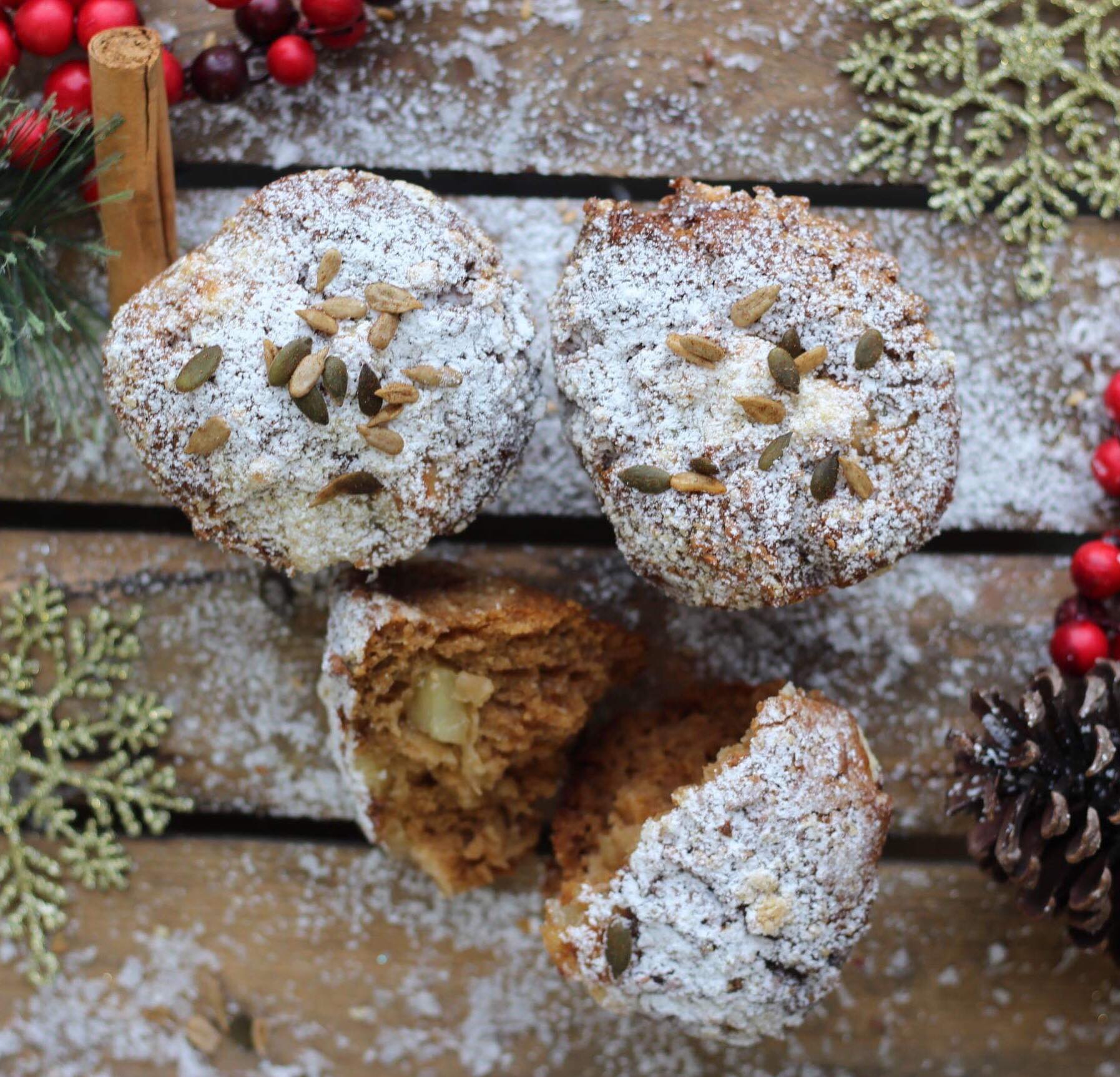 Ingredients
320 g Oats
120 g dried dates chopped
230 ml boiling water
1 large apple, diced
175 ml milk
2 tsp vanilla extract
2 large eggs
½ tsp baking soda
½ tsp salt
2 tsp cinnamon
Method
Place diced dates into blender and pour boiling water over. Allow to sit for 5 minutes then blend until smooth.
Add diced apples and milk to the blender. Puree until smooth.
Add remaining ingredients and puree until oats are well ground, scraping down sides of blender as needed then gently mix in the Good4U Apple & Cinnamon Super Shot Snack.
Line muffin tin with muffin papers and fill 2/3 full with batter, approximately 1/4 cup per muffin.
Sprinkle each muffin with 1/2 tsp oats/seeds, if desired.
Bake at 180 degrees C for 35 – 40 minutes, a toothpick inserted in the centre of the muffin should come out clean. Enjoy!