Chocolate Orange Bark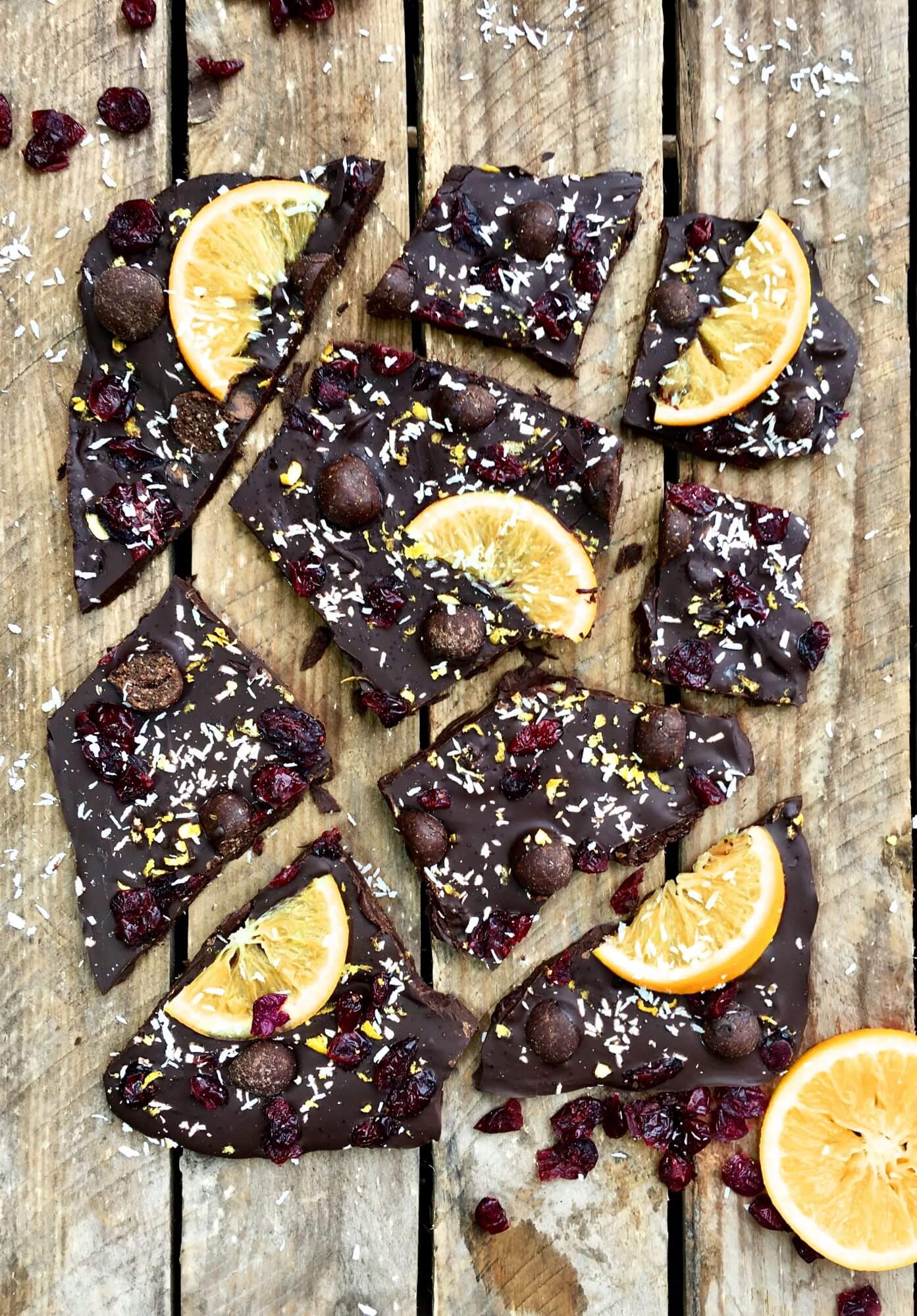 Ingredients
300 g Chocolate
1 tbsp Orange zest
1 tbsp Orange Juice
1 tsp Honey
Toppings(Optional)
1 tsp Orange zest
Orange slices
Cranberries (dried) or other fruits i.e. apricots, figs, raisins
Desiccated coconut
Method
Melt chocolate over bain–marie (fill pot with hot water and place a bowl with chocolate on top of it and let it melt) or melt the chocolate in microwave in bursts.
Mix in orange zest, orange juice, and honey.
Pour on parchment paper, decorate with toppings of your choice and leave to cool.
We used orange zest, desiccated coconut, dried cranberries, and orange slices that were cooked in sugar syrup (100g sugar and 100ml water) for about 10 min.