Mediterranean Salad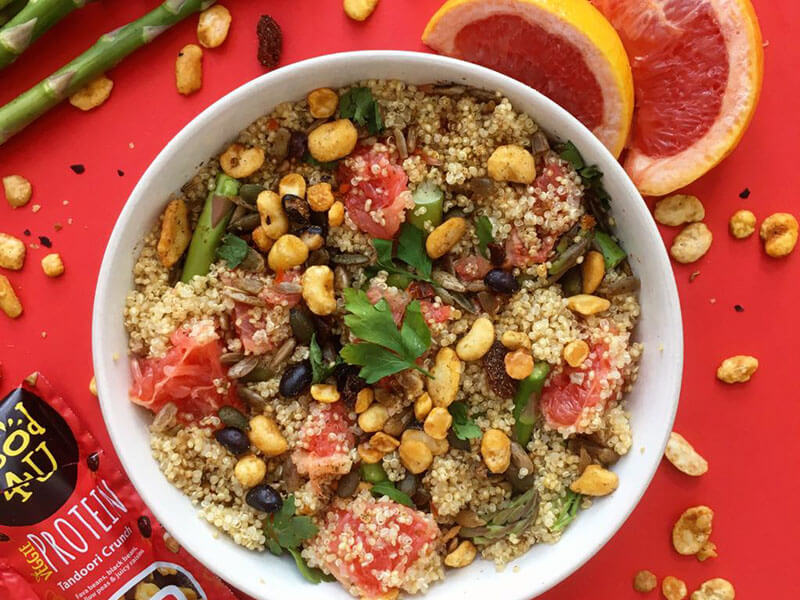 Ingredients
125 g Quinoa
400 g Asparagus
1 Pink grapefruit
2 tbsp Olive oil
1 tbsp Apple cider vinegar
1 tbsp Chopped parsley
1 Clove of garlic crushed
Salt and Pepper
Method
Rinse the quinoa and simmer for 15 minutes in salted boiling water. Drain and allow to cool.
Rinse the asparagus and steam for 8 minutes. Allow to cool and chop each into 6 pieces.
Peel the grapefruit and chop into small chunks, removing the white pith.
In a bowl, mix the oil, vinegar, salt and pepper, garlic and parsley.
Add the quinoa, asparagus and grapefruit as well as the Good4U Veggie Protein Tandoori Crunch in to combine all ingredients.
Sprinkle with parsley & Tandoori Crunch to serve.