Roast Brussel Sprouts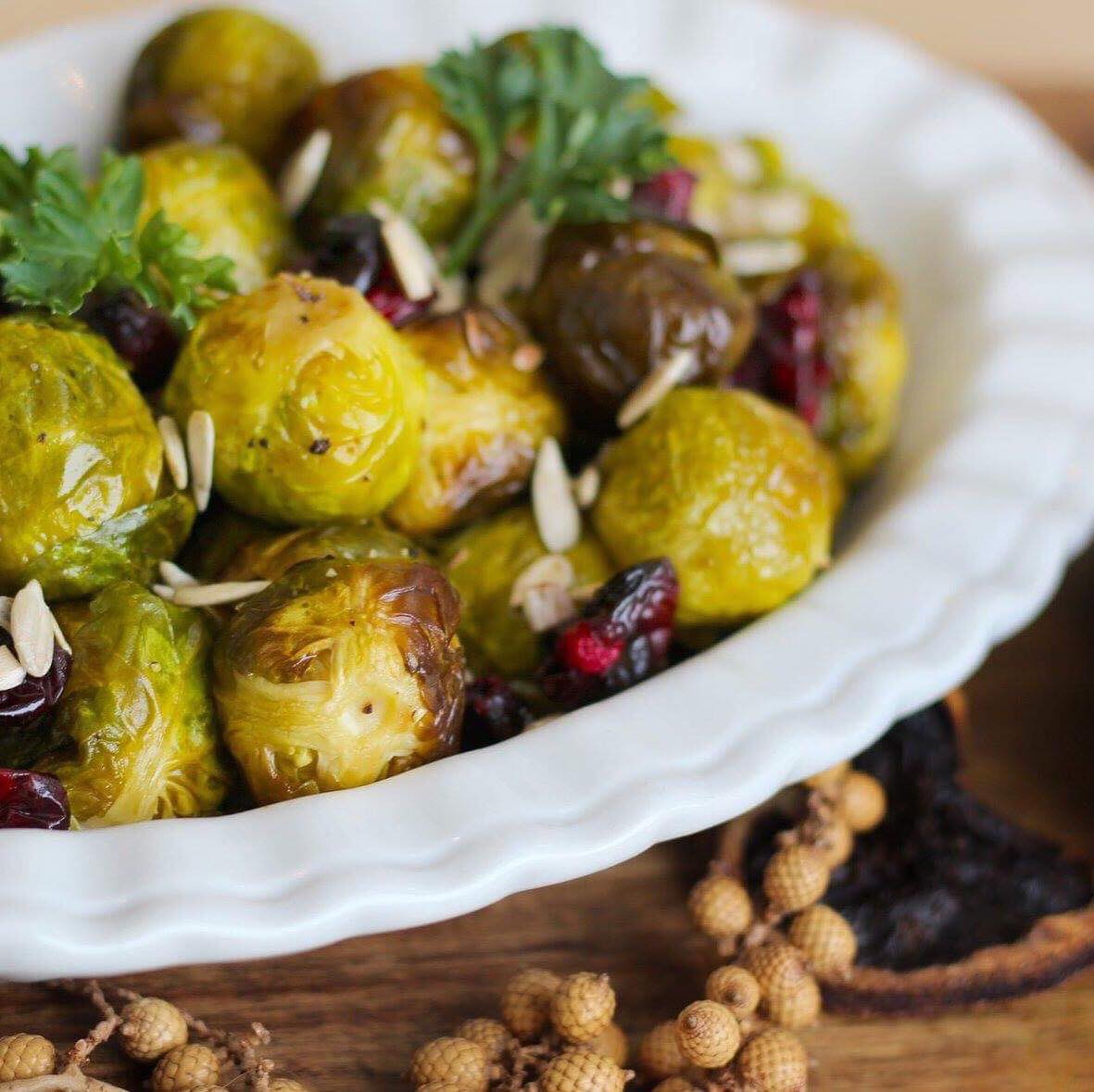 Ingredients
Method
Preheat oven to 200 degrees.
Toss Brussels sprouts with olive oil and salt and pepper.
Roast in preheated oven for 25 minutes. Stir and roast for another 20 - 25 minutes or until the Brussels sprouts start to brown.
Remove from oven, toss with cranberries & Salad Super Seeds
Season to taste with salt and pepper. Serve.