Good4U Banana Bread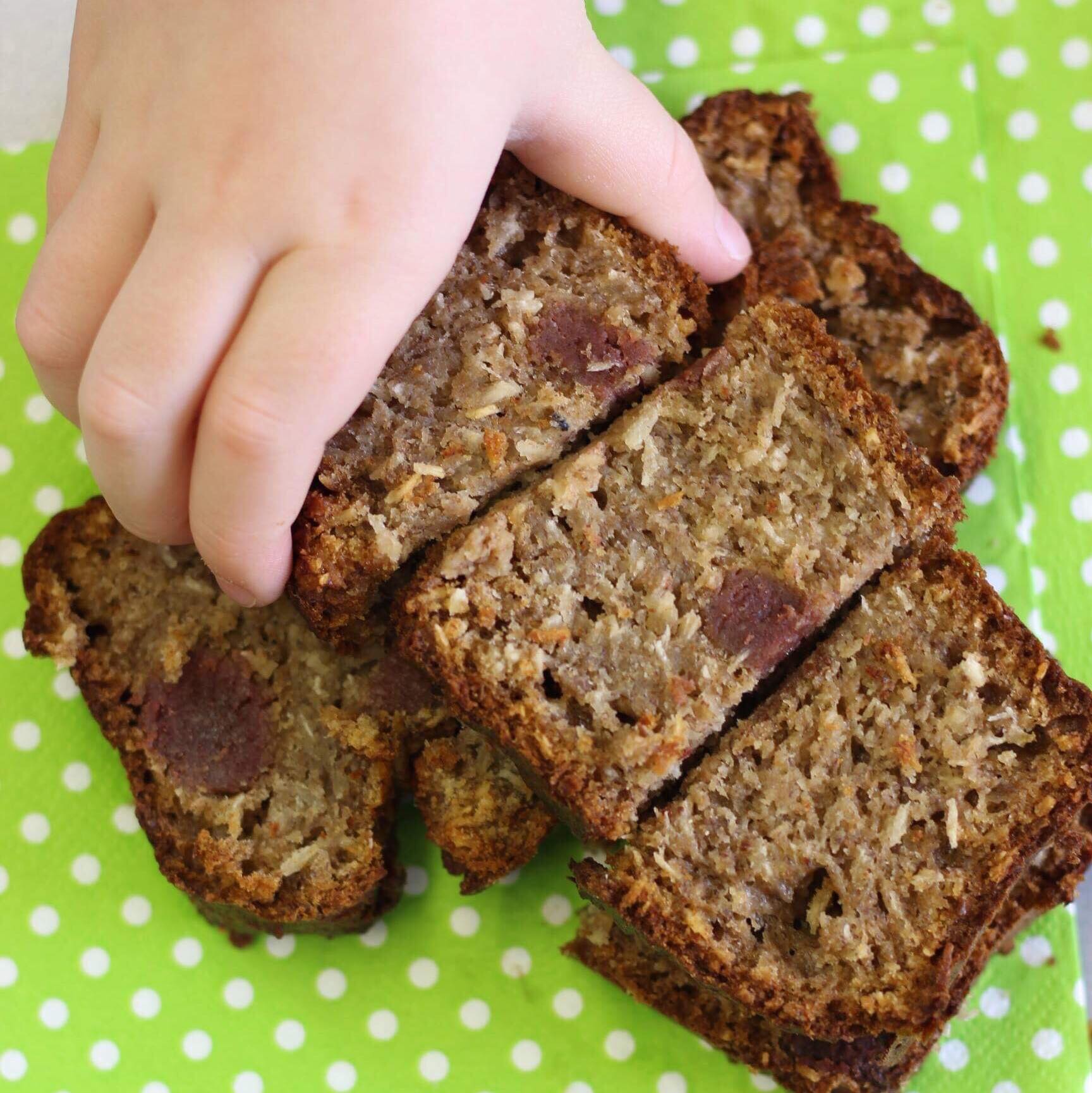 Ingredients
6 medium smashed bananas
2 eggs
125 g honey
125 ml extra virgin olive oil
1 tsp ground cinnamon
2 tsp baking powder
150 g desiccated coconut
2 packets of Good4U Apple & Blackcurrant Nutri Balls
180 g wholemeal spelt flour
Method
Pre – heat the oven to 160°C.
Combine banana, eggs, honey, olive oil and cinnamon into a mixing bowl.
Place baking powder, desiccated coconut, Nutri Balls and spelt flour in a separate mixing bowl
Gradually add the dry mix to the wet mix.
When evenly mixed, transfer the bread mix into a lined loaf tin.
Bake for an hour or until cooked through – test with a skewer first before removing from the oven.
Cool completely before removing from the tin.