All Things Foraging with Nourished in Nature Ireland
All Things Foraging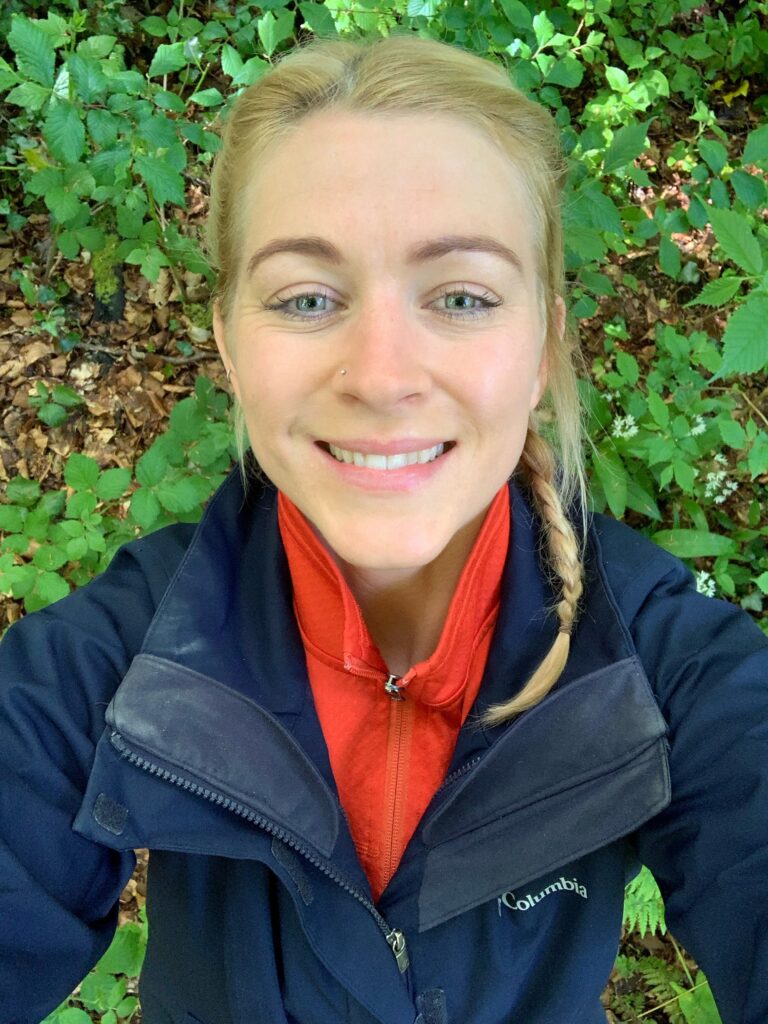 This week, we're joined by founder of Nourished in Nature Ireland, Lucianne Hare, to talk all things foraging! Lucianne founded 'Nourished in Nature Ireland' during the first lockdown. She specialises in tailor made trips and activities for all the family such as hiking, foraging, wild swimming and sheepdog shows. "Our main aim is enable families, children and young  adults to have fun out in nature whilst in a safe environment." says Lucianne, "We facilitate day tours & activities to week long retreats".  Here, Lucianne covers the basic of foraging but checkout the Nourished in Nature Ireland website or follow their Instagram for even more foraging fun!
What is foraging?
Foraging is the rewarding act of going out into nature and identifying different plants which are edible to humans. It's something that we've have done since the start of our existence and throughout our 'hunter-gatherer' days. The wholesome act of foraging directly connects us with the wilderness, it gets our bodies moving, our minds active and replenishes us with all the vitamins and nutrients that our bodies need.
In today's society foraging is something that most of us feel disconnected from due to large scale farming and agriculture which make them an easier and more reliant food source. However in more recent years knowledge and awareness has grown regarding the negative impacts that these kinds of farming can have on the environment and therefore foraging and sustainable food sources are getting much more popular. People now want to become more self-sufficient and have a better understanding of where their food comes from and what better way to do this than through foraging for your own food. Foraging is one of the most holistic practises you can choose to do and it allows you to feel at one with nature. No matter where you live there are some foraging options on your doorstep!
Foraging through history:
Through times of war and famine when farming supplies were low and food imports were not available we naturally returned to our foraging instincts as a matter of survival. Plants such as Dandelion (roots) were used as a substitute for coffee and Rosehips were used in place of oranges as a great source of vitamin C. During these hard times we also re-learnt how to use different plants to heal our bodies through their unique medicinal benefits for illnesses such as nausea, high blood pressure, anxiety, respiratory issues, skin irritations and many more.
When to forage:
Nature provides us with nutritious foods all year round so that we will never go hungry. That being said, there are seasons that are better than others for providing a good amount of variation.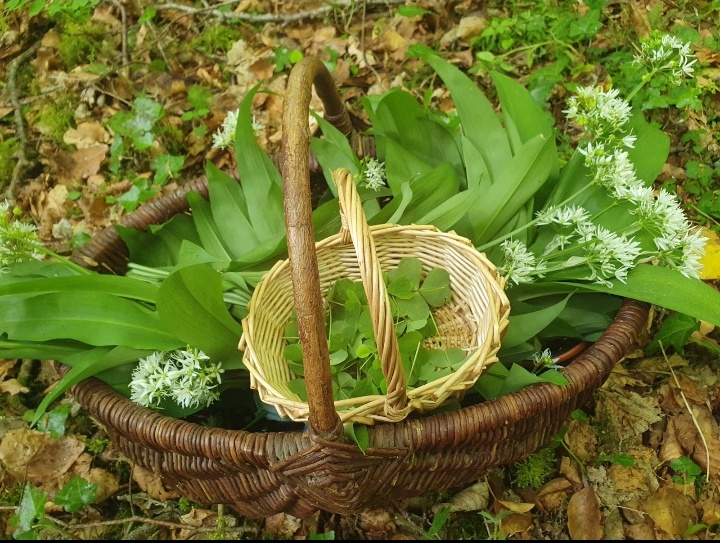 Personally favorite time of the year to take people out foraging is in the Spring. Springtime is when nature is bursting with new life and lots of edible plants are fresh and at their tastiest. During springtime the forest floors are flourishing with delicious edibles because the tree canopy is still bare enough to let lots of sunlight shine through.
Who can forage:
Foraging is human nature which means that absolutely any one, of any age, background, or ability can forage. Whether you live in the city or in the countryside there are foraging options available to you. Edible plants are found along hedges, parks, roads, gardens, forests, fields and coastlines. 
That being said, before you start foraging please note that there are some very important safety rules to be aware of. When you are out foraging remember to be mindful and respect the environment, only take what you need and never pull anything up by the root. Treating plants with care and patience ensures that they can regrow and supply us year after year. Always try to adopt a 'leave no trace' policy. Remember to take your time when foraging and only eat something if you are 100% sure you have identified it correctly and you know that it is edible and how to cook it if required. If you don't feel comfortable doing this on your own then join in on a foraging workshop led by an experienced forager who can teach you all that you need to know. There are a large number of edible and inedible plants found throughout the UK and Ireland so it's best to start with the easiest and most common ones to identify.
Remember - if in doubt, throw it out!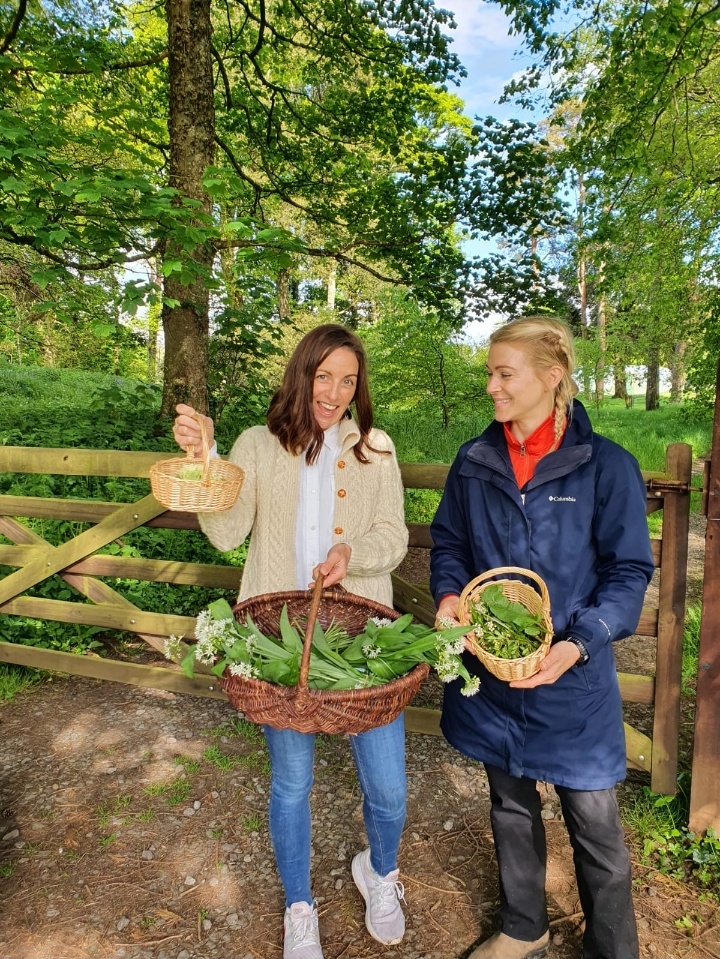 Seasonal Foraging Favourites:
Spring Surprise: Wild Garlic, Three-cornered Leek, Dandelion, Nettles, Primrose, Garlic Mustard, Ribwort Plantain, Curly Dock, Hawthorn, Wood sorrel
Summer Berries: Wild strawberry, raspberry, bilberry,
Autumn Sweetness: Rosehips, Elderberries, Hawthorn berries, Hazelnuts
Winter Wonders: Wintercress, Crow garlic, Wood sorrel
Edible Seaweeds: Sea spaghetti, Dulse, Sea lettuce, Serrated wrack and Velvet horn
A foraging blog by Lucianne Hare from Nourished in Nature Ireland.
If you would like to book a foraging tour then please get in touch!
Nourished in Nature Ireland
Sligo, Ireland
(+353) 083 354 3900
NOURISHEDINNATUREIRELAND@GMAIL.COM
www.nourishedinnatureireland.com