Protein Pancakes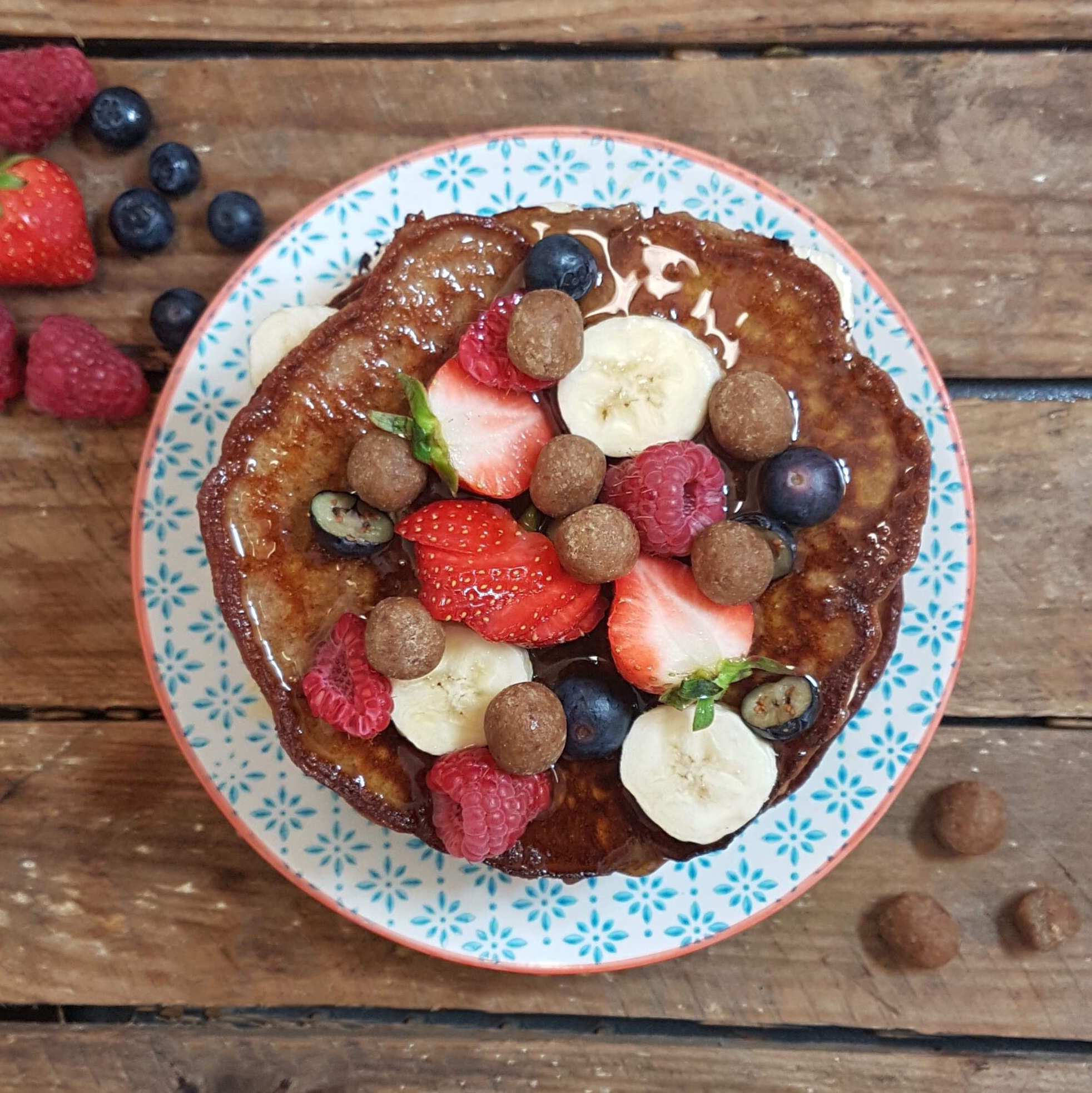 Ingredients
100g oats
250g greek yoghurt
3 egg whites
1 tbsp peanut butter, smooth or crunchy
1 tsp cinnamon
2 tbsp milk
1 banana, peeled and sliced
1 tbsp rapeseed oil, for frying
Method
In a blender, combine all ingredients until smooth. The mixture should be a thick dropping consistency
Place a large frying pan over a medium heat. Add the rapeseed oil and heat, swirling around the pan to coat. Add a heaped tablespoon of the mixture to the pan. Cook for 2–3 minutes, until lightly coloured, then turn over and repeat on the other side.
Keep the pancakes warm in a low oven while you cook the rest of the mixture.
Serve with the sliced banana and Good4U Vanilla Crisp Protein Balls, as well as a drizzle of maple syrup, if desired.