Mexican Jackfruit Tortilla Bowls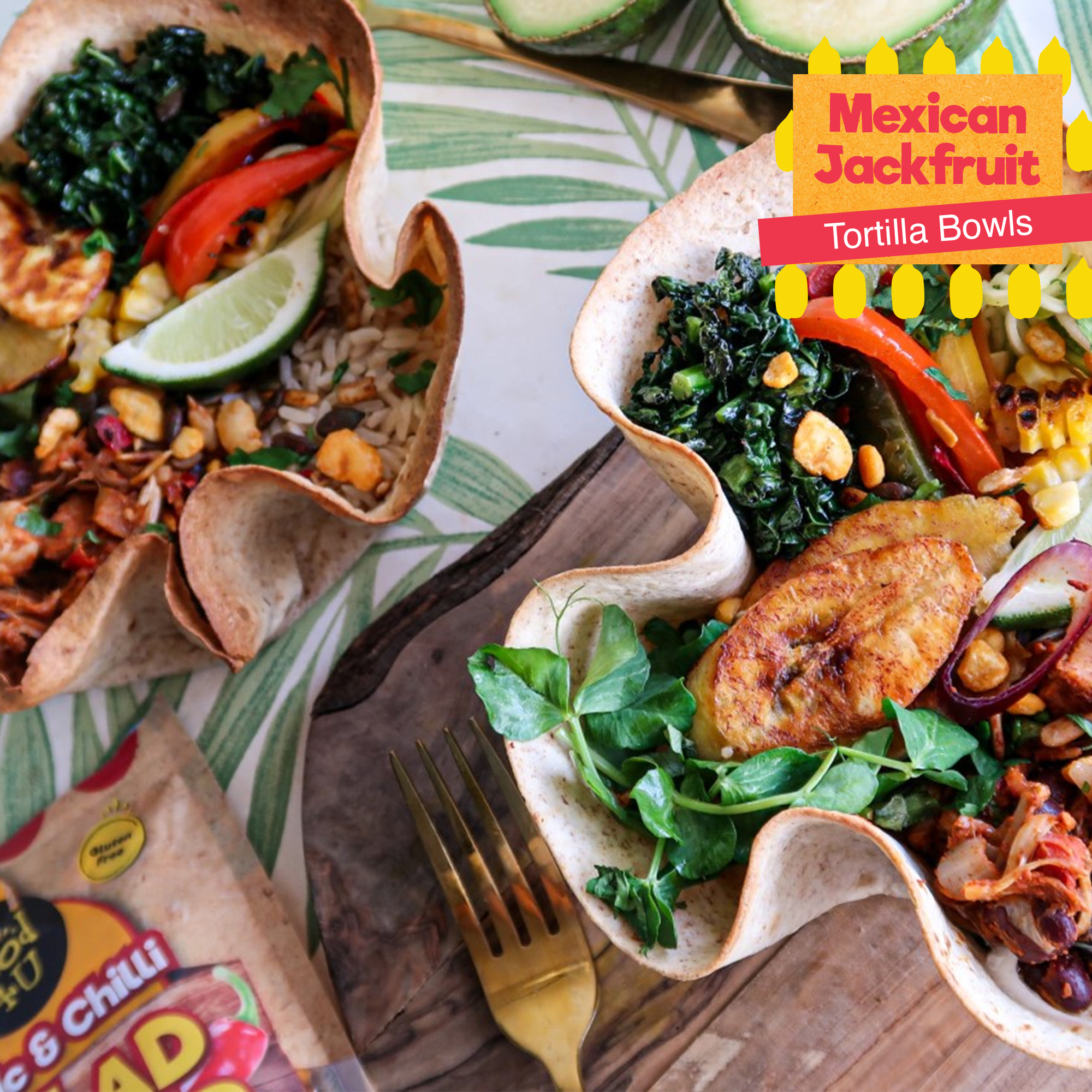 Ingredients
2 Large Tortillas
2 tbsp rapeseed oil
1 cup young jackfruit (shredded)
½ cup cooked black beans
½ onion (diced)
1 large garlic clove (minced)
2 tbsp fresh coriander (finely sliced) save some for garnish
10 cherry tomatoes (halved)
100 ml water
1 tsp smoked paprika
1 tsp chilli powder (mild)
2 tbsp fajita seasoning
1 tsp chipotle paste
juice half a lime
other half to garnish
salt & pepper to taste
Method
Put your tortillas in an oven safe bowl then place in the into the oven at 170℃ for 5-7 minutes
In a large pan put your oil and onions, once onions are translucent, add in your shredded jackfruit, tomatoes, garlic and all the seasonings
Stir together to combine and fry off for 3-4 mins. Add in the 100ml of water and black beans. Cook down until water has evaporated and a sauce has formed (around 10-15 mins)
Add in the lime juice, fresh coriander, then add salt and pepper to taste
Serve in your torilla bowl along with brown rice and a nice selection of sautéed vegetables. I used: calovo nero, bell peppers, spiralised courgette, charred sweet corn and fried plantain.
Lastly #DontForgetTheTopper sprinkle on some Good4U Garlic & Chilli roasted seeds and beans.