Crunchy Mixed Bean Salad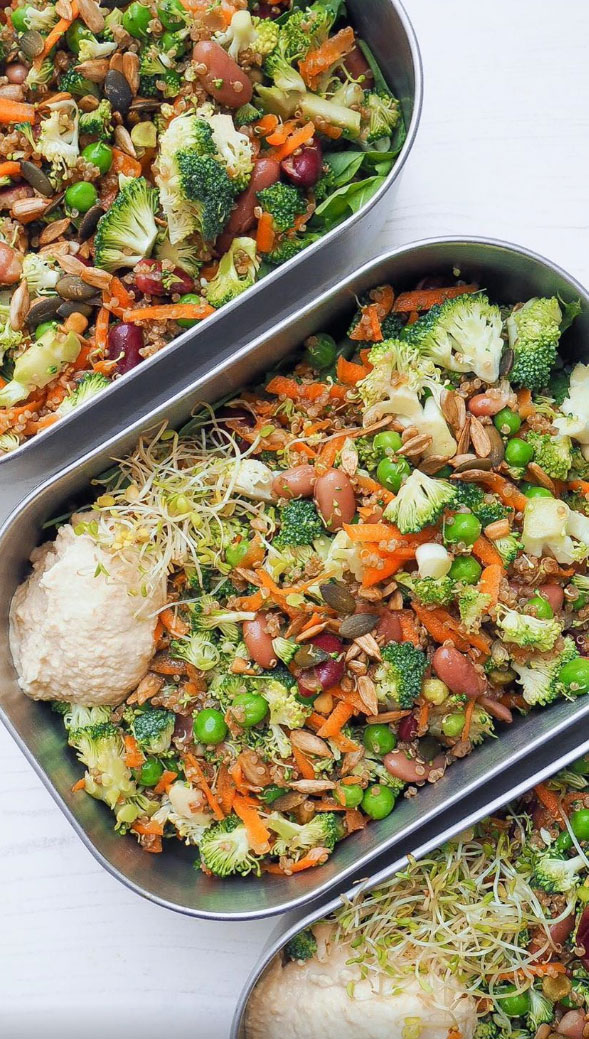 Salad Ingredients
3 Dollops of Hummus
1 Head broccoli, florets finely chopped
6 tbsp Frozen garden peas, cooked + drained
1 Tin of mixed beans, rinsed + drained
2 Carrot, grated
½ cup (Approx. 120g) Cookeed quinoa
3 tbsp Good4U Super Sprouts
3 Handfuls of rocket leaves
Dressing Ingredients
1 tbsp Soy sauce/tamari
1 tbsp Maple syrup or honey
2 tbsp Olive oil
1 Clove garlic, finely chopped/grated
Method
To make the dressing, combine all ingredients in a bowl and stir.
Add the chopped broccoli, grated carrot, cooked quinoa, mixed beans, peas and Good 4U Salad Topper Super Seeds in a large mixing bowl. Stir well. Add the dressing and stir again.
Add a handful of rocket to the base of 3 lunch boxes. Divide the crunchy bean salad between the containers (you will probably have enough left over for another meal - or use to make a 4th lunchbox up). Add a dollop of hummus to each and a little pinch of Good4U Super Sprouts.