The Food Medic's Sweet & Smoky Chickpea Salad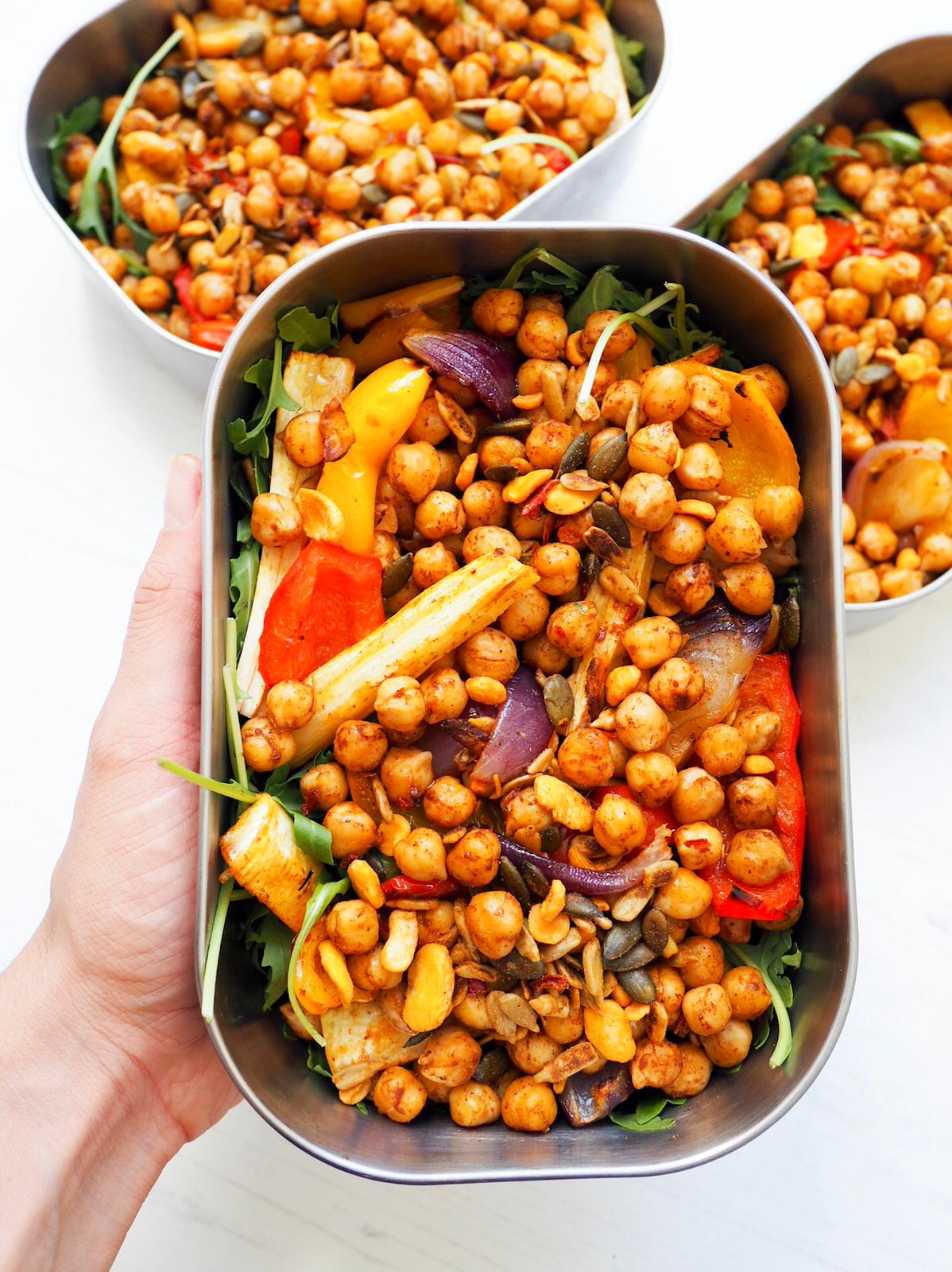 Ingredients
230 g Parsnips, peeled & chopped into batons
2 Small tins chickpeas (450g), rinsed & drained
4 Peppers, chopped
2 Red onions, chopped
1 tbsp Maple syrup
Smoked paprika
Mild chilli powder
Ground cinnamon
2 tbsp Balsamic vinegar
120 g Rocket/Spinach leaves
Salt
Olive Oil
Method
Preheat the oven to 180c
Place the parsnips, peppers and red onion on a flat baking tray. Drizzle in olive oil, and sprinkle some smoked paprika and a pinch of salt on top. Roast for 35-40 minutes. Tossing half way.
Meanwhile, prep the chickpeas by tossing in 1/2 teaspoon of chilli powder, cinnamon and smoked paprika, 1 tablespoon of maple syrup, drizzle of olive oil, and a pinch of salt. Place on a baking tray and put in the oven with the veg for the last 10-15 minutes.
Divide the rocket, roast veg, and chickpeas into 3 boxes. Mix 2 tbsp balsamic vinegar and 1 tbsp olive oil and drizzle on top of each. Add a tbsp of good4u seeds to each lunchbox.